Your expectations… our know-how…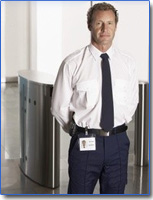 SL Sécurité Privée has set itself the aim of freeing you from having to deal with security issues so that you can dedicate your time
to doing your job … with peace of mind.

SL Sécurité Privée will endeavour to ensure that you are satisfied with its customised security measures, which keep up with
any developments in the profession.

Our missions are surveillance, reception duties, protection of property and people, security, whether on public or private premises.

Our commitment is to making safe, protecting and defending your property or your organisation, thanks to our discrete know-how,
which is both dissuasive and effective against all hostile forms of behaviour.

The profile of our guards depends on the needs and the requirements of our clients. In order to successfully do our job and for us to work together well, it is important to choose the guard carefully.

All our guards are trained and experienced, and able to carry out our missions correctly: in order to do this, they have access to the support and expertise of our management that is available whenever needed.

The legal framework for the security profession obliges our personnel to hold the permits and to have followed the training courses needed to carry out the job of security guard (CQP, SST, EPI, SSIAP, professional permit etc…).

SL Sécurité Privée has been granted the necessary permit to carry out its security work by the prefecture of the Hauts-de-Seine (France), dated 12 January 2009, under reference n° 776.
SL SECURITE PRIVEE
34 rue Danès de Montardat
78100 Saint-Germain-en-Laye
Private limited company with a capital of €7,500
SIRET N° 508 873 478 00038 Registered with the company registration office of VERSAILLES

Tel: +33(0)1.88.33.10.33
Mobile : +33(0)6.63.30.96.76
E-mail : contact@slsecurite.com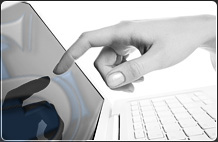 «An administrative permit in no way grants an official status to the company or to the persons who benefit from it. It in no way brings about the responsibility of the public authorities.»